Workshop on Management of Complications in Cataract Surgery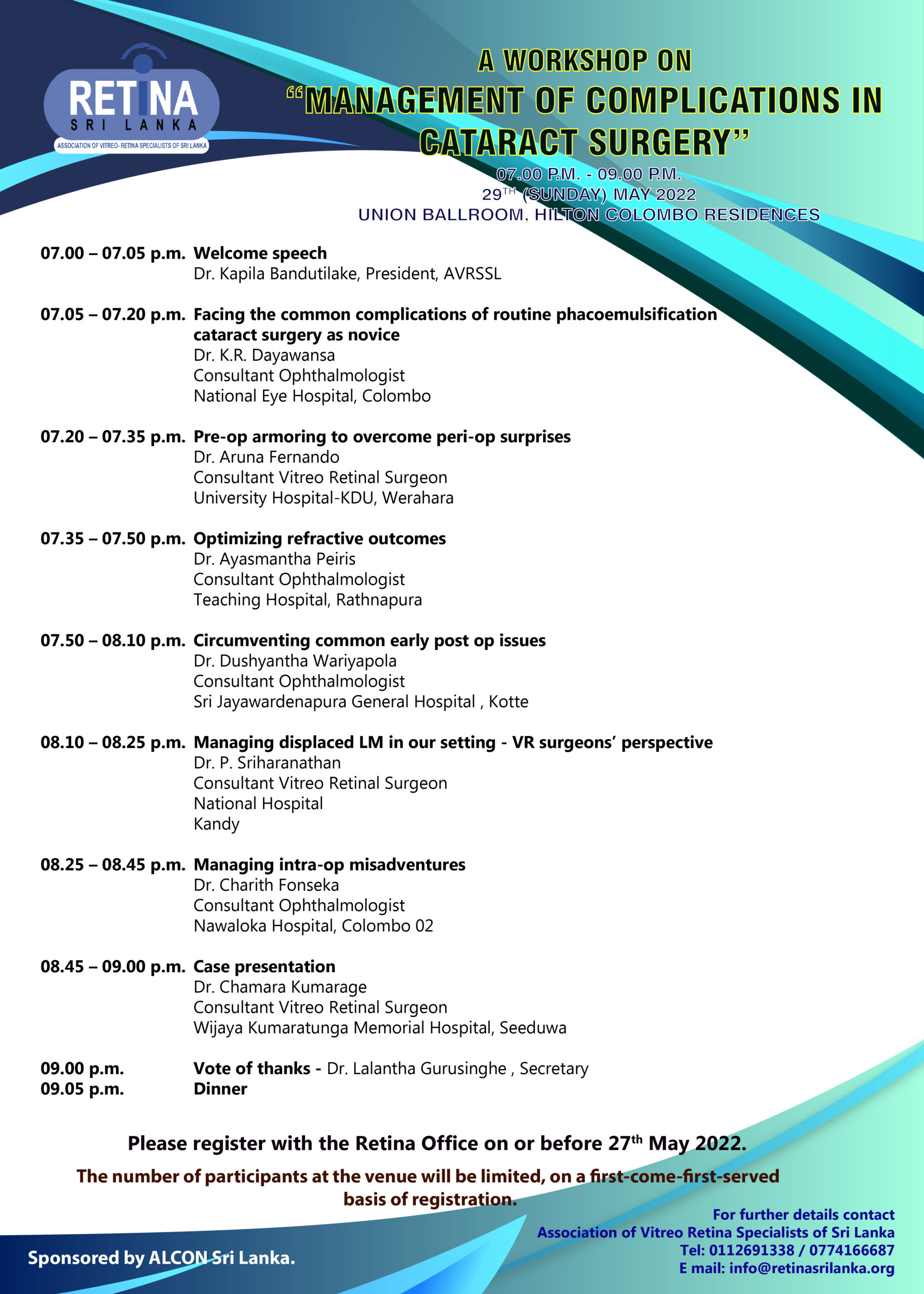 Event Location:
Hilton Colombo Residences
Management of complication cataract surgery
Cataract surgery is a straightforward procedure that usually takes 30 to 45 minutes. It involves replacing the cloudy lens inside your eye with an artificial one. In this workshop, our association will discuss in detail how to manage such surgery, instructions and information.