COLOMBO RETINA MEETING 2022

Dr. Kapila Bandutilake
President 2022
Association of Vitreo Retina Specialists of Sri Lanka
WELCOME TO THE COLOMBO RETINA MEETING
Dear Colleagues and Friends,
It is my great honour to invite you to join us at the 11th Colombo Retina Meeting from 2nd to 3rd December 2022. The meeting will take place at the the Grand Ballroom, Galadari Hotel Colombo in Sri Lanka located close to the bustling centre of Colombo.
We have all benefited from online learning over the last few years, but I firmly believe that live face-to-face meetings offer so much more to those who can attend. To name a few live lectures, poster presentations and speaker interaction rather than disembodied voices on a screen and additionally, a vibrant commercial exhibition with hands-on access to the latest equipment, materials and information.
Experts in the field of medicine, eye care, ophthalmology and retinal diagnostics will offer their experience in this meeting.
A trip to a conference also offers hugely valuable but less tangible opportunities such as informal discussion of problems and solutions with friends and colleagues, dedicated 'professional time away' from the conflicting pressures of home and work, and, not least, the opportunity for some well-earned social interaction with friends old and new.
During these extraordinary times, we bring you Colombo Retina Meeting 2022, an exciting educational opportunity – all in one place.
On behalf of the Council of the Association of Vitreo Retina Specialists of Sri Lanka I look forward to welcoming you to Colombo Retina 2022.
Dr. Kapila Bandutilake
President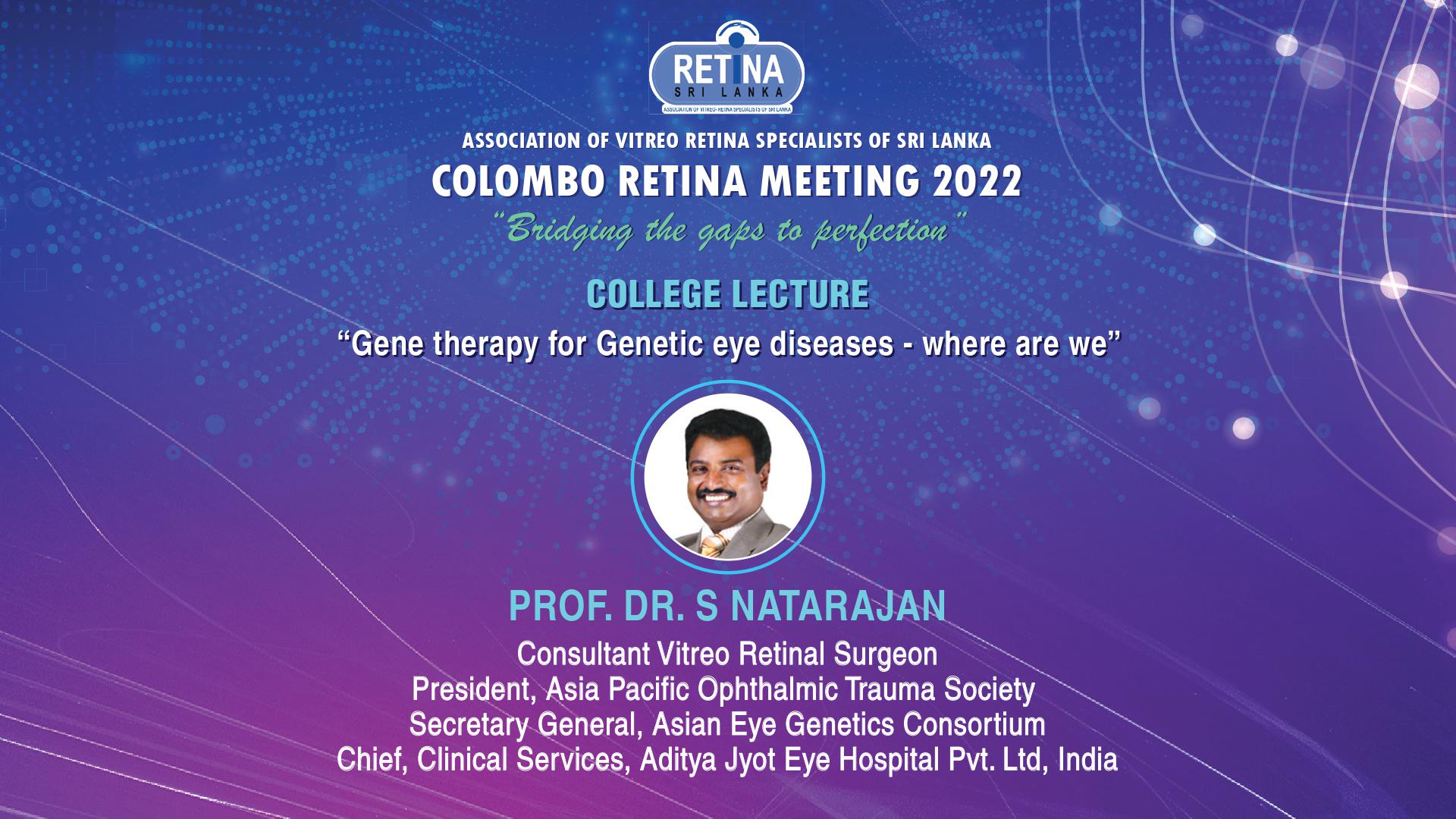 Colombo annual retina meeting