Journal club on Management of refractory and recurrent macular holes: A comprehensive review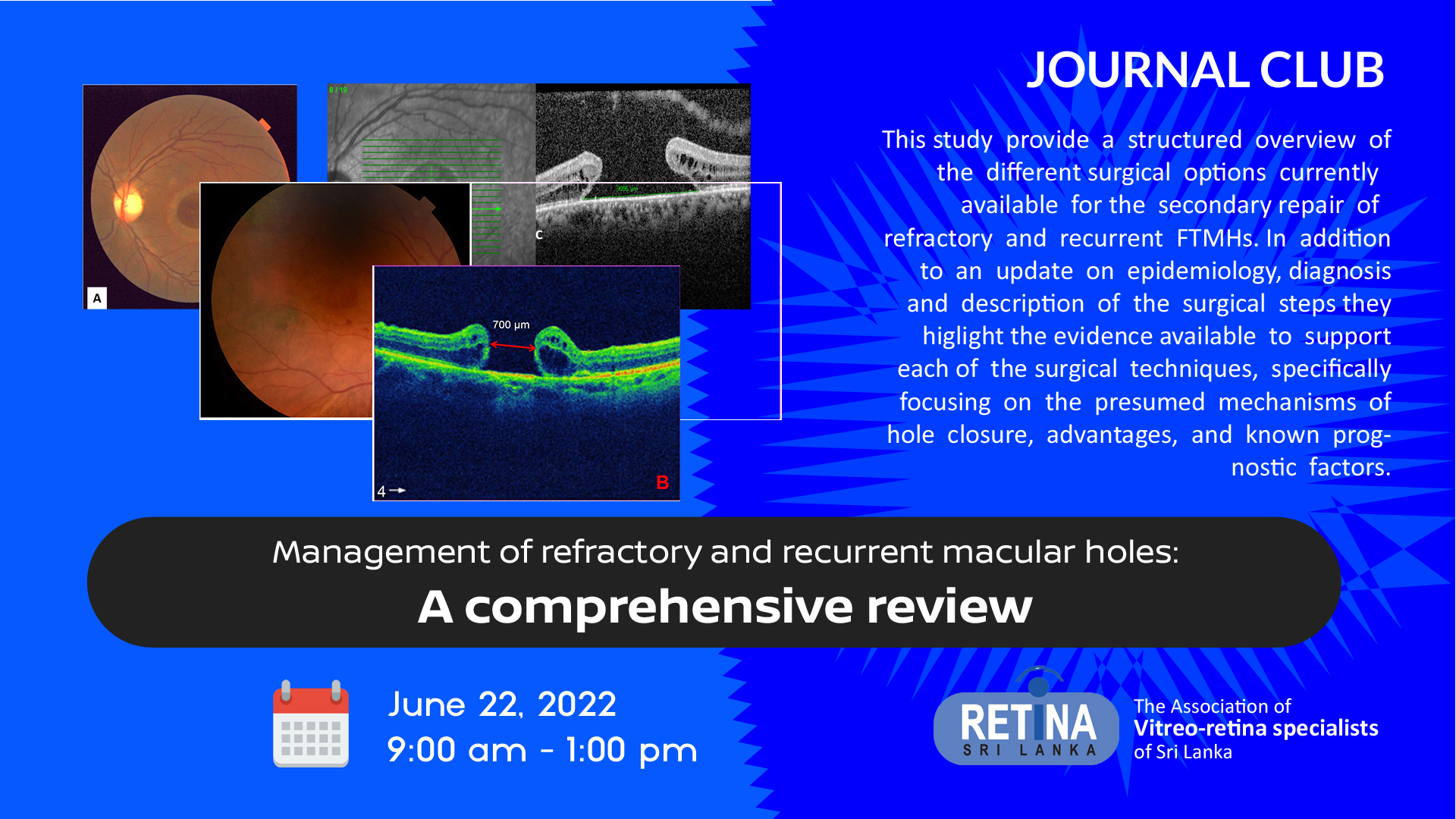 Event Date:
June 22, 2022
Event Location:
National Eye Hospital
The  primary  repair  of  full-thickness  macular  holes (FTMHs)  through  pars  plana  vitrectomy with  internal limiting membrane peeling  and  gas  tamponade  is  the  current  standard  of practice and offers  a  high closure  rate of  approximately  90%.  On  the contrary,  the  surgical management of refractory (or persistent) and  recurrent FTMHs is still a challenging and con- troversial  topic  in vitreoretinal  surgery as multiple  options have been suggested, with no  consensus regarding any appropriate selection criteria or the  best  surgical  option. This study  provide  a  structured  overview  of  the  different surgical  options  currently  available  for the  secondary repair  of  refractory  and  recurrent  FTMHs. In  addition  to  an  update  on  epidemiology, diagnosis  and  description  of  the  surgical  steps they highlight the evidence available  to  support  each of  the surgical  techniques,  specifically  focusing  on  the  presumed  mechanisms  of hole  closure,  advantages,  and  known  prognostic  factors.