4th Journal Club on 27th May 2022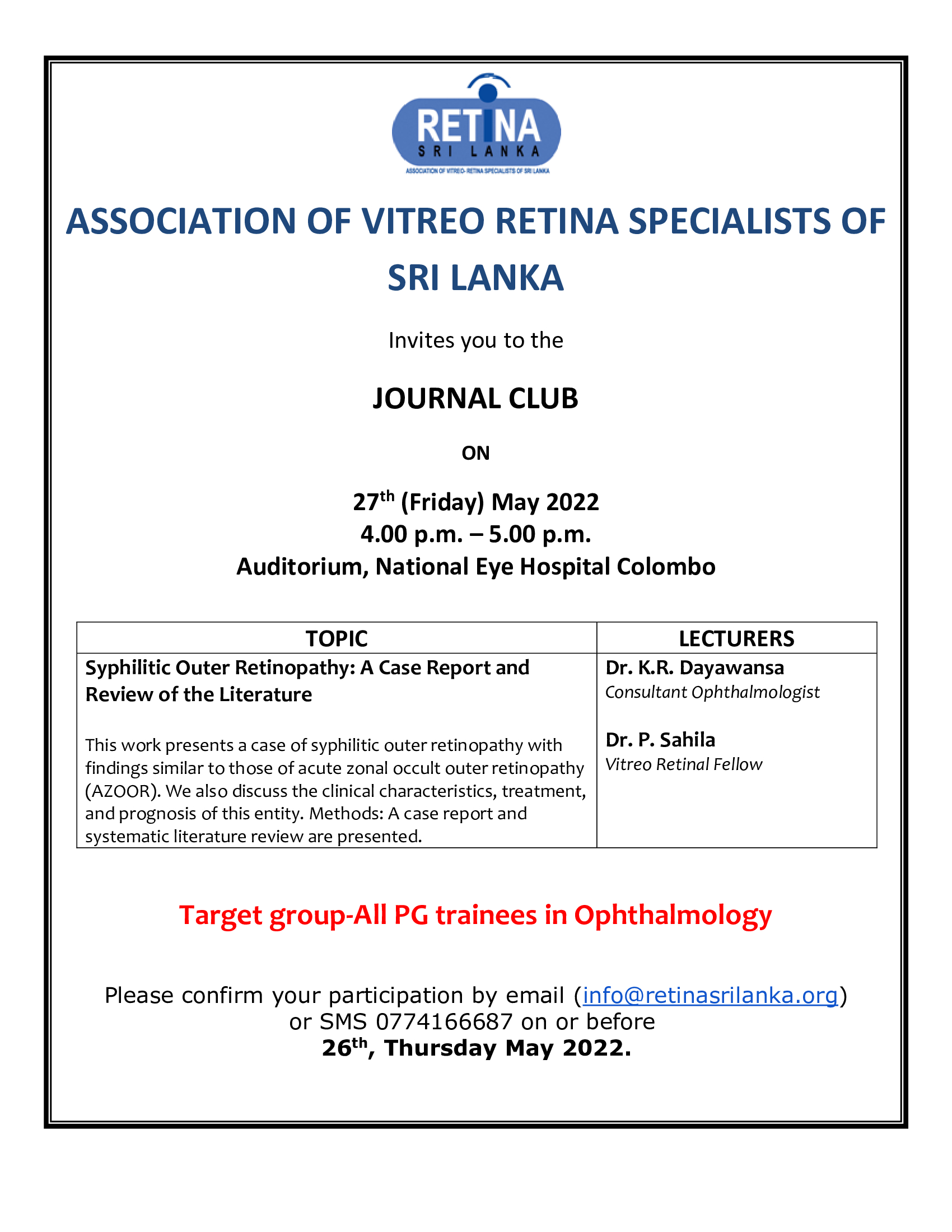 Event Location:
National Eye Hospital
TOPIC –
Syphilitic Outer Retinopathy: A Case Report and Review of the Literature
This work presents a case of syphilitic outer retinopathy with findings similar to those of acute zonal occult outer retinopathy (AZOOR). We also discuss the clinical characteristics, treatment, and prognosis of this entity. Methods: A case report and systematic literature review are presented.